Welcome to Yankee Chihuahua Rescue and Adoption, Inc. (YCRAA).
YCRAA is a 501(c)(3) public charity, nonprofit organization founded in the year 2000. As a New England based rescue, we are a network of independent volunteers who work together to rescue homeless Chihuahuas and Chihuahua mixes.
YCRAA is comprised entirely of volunteers (we have no paid employees) and is dedicated to fostering and fundraising to help this beloved breed. Prior to placement, all YCRAA dogs are immunized, heart worm tested, micro chipped, spayed/neutered and provided with any necessary medical attention.
Donations are welcomed:

Collars
Bedding
Sweaters
Coats
Coupons

Pee Pads
Crates
Toys
Services are always much appreciated
To donate items please send details of all items in an Email.
Please remember to include your Contact information, Company name and Location.
---

"If you want the best seat in the house, you've got to move the Chihuahua"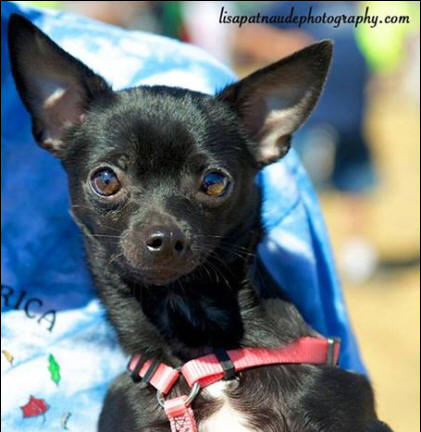 Yankee Chihuahua Rescue is looking for dedicated people.
If you have a few hours to give to help New England Chihuahuas in need, please consider filling in an application.
YCRAA is in need of Volunteers and Foster Homes.
For more information about Volunteering

To help support Yankee Chihuahua Rescue while you surf and shop the web we invite you to begin using iSearchiGive.com. Every time you search the web, each search means $0.01 for our cause.

While the numbers may seem small at first, we all search the web hundreds of times every month, combined efforts can truly add up. It's powered by iGive.com (a site that has been helping causes raise money online since 1997).

We know it's not just a flash in the pan. $1230.03 was raised through iGive since July, 2008.

Try it today - it's free!

For your join-link, which automatically donates $5 to Yankee Chihuahua Rescue, go to:
www.iGive.com/YCR






Thanks for stopping by!